From time to time, interactive simulations are created based on actual StreamDiver missions. These are released here for training purposes.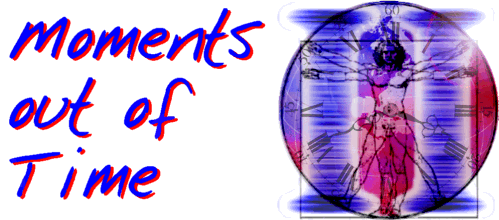 New Data
At 865741.3 UDC, StreamDiver Alpha Tango-678 performed a routine StreamDive to the middle of the twenty-first century.
He did not travel alone...
An agent of the Temporal Sciences Commission has gone rogue. Now you, Captain Remington of the Streamdive Investigation Division, must follow him back into the past to set right what he has set wrong before all of history is unravelled in his wake.
Explore six detailed environments for the clues you'll need to unlock a mystery woven into humanity's past -- a secret so powerful that it drove one of your own to commit the ultimate crime against history.
Fully illustrated and with a complete musical score, Moments out of Time (Adventure Type) explodes the story begun 2001's Interactive Fiction Competition second place winner.

This simulation is composed in the Glulx format. Interface protocols for this format can be found in
this
archive.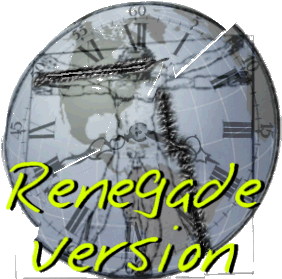 WARNING
Everything you have seen is a lie. Everything you have heard is a lie. I know the truth. The original simulation is wrong. You must download this version now. The truth is out there! You have to find it before they go into hiding again. Download my story, quickly, before they--
The preceeding paragraph has been redacted under the authority of the StreamDive Administrative Unit. The attached document will remain available for your perusal in the hopes that someone with additional information will come forward.
Simulation module: RENEGADE VERSION (You will need an interface protocol for the Glulx module format)
This simulation is composed in the Glulx format. Interface protocols for this format can be found in
this
archive.
StreamDiver Alpha Tango-678
FYEO
Clearance granted for immediate StreamDive. Target is local grid reference 0x1549. Temporal Reference 785278.7 UDC. We will be in phase for StreamDive at 865741.3 UDC. Dive duration not to exceed .5 units UDC (12 hours local time). Stream Capacitance field will be set for auto-recall at this time. Research unit indicates high levels of stream distortion in this zone, indicating that premature extraction may not be possible. Mission Summary: The purpose of your StreamDive is historical research. We have isolated an evacuated area to minimize potential corruption. You are to record all findings, but avoid direct contact with any inhabitants. Records from this zone are fragmentary, so any documents of historical interest should be added to your DataStore.
PLEASE REVIEW STREAMDIVER MANUAL BEFORE COMMENCING DIVE.
Additional information: A copy of this simulation was inadvertantly transmitted back in time to the early 21st century. It placed second in a contemporary exposition, the
2001 Interactive Fiction Competition
.
The following documents are available for this simulation: